Are you looking for something more than special, how about extraordinary, to give your home an enhancement above anything typical? Well, look no further than constructing a glass tile fireplace. This addition to your home will certainly not only be functional but absolutely a focal point of admiration as well. There are many different tiles in terms of size, shape, and colors from which to choose.
The best method of selecting the ideal tiles for your individual needs is by coordinating the décor in your room with your preference in the style of fireplace you are interested in creating. Clients who are partial to traditional furnishings may wish to build a conservative structure that is classy and beautiful, while being unpretentious in design.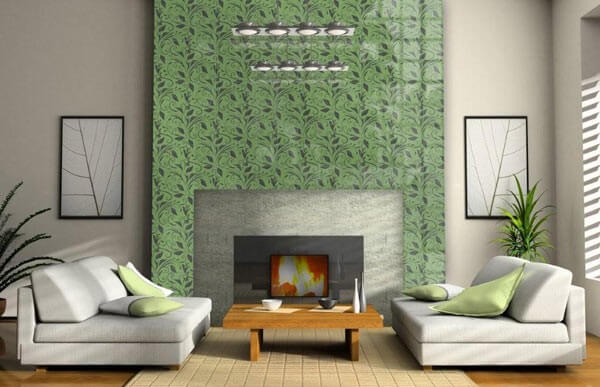 Some customers favor a more extreme look in terms of appearance. A spectrum of colors and shapes of glass tiles to form a highly unique pattern is easily attainable for such patrons who want an aura of amplified vibrancy. Additionally, consumers must keep in mind the size of the room where the fireplace will be displayed in order to optimize the overall exquisiteness of the renovation. It is important to choose the manufacturer of glass tiles that suits your personal requirements to satisfy the goal you desire to achieve. It is extremely vital to take into consideration the allotted budget that you wish to remain within when finalizing your remodeling decisions.
Many clients are often surprised to learn that the glass tile fireplaces they wish to design are within financial reach. There is a wide variety of manufacturers that provide outstanding tiles with products to choose from in with a range of price tags to accommodate patrons' financial resources.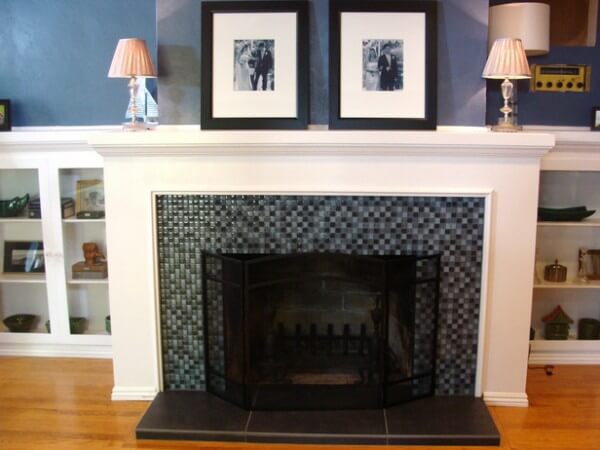 Ceramica Gazzini is a wonderful brand that provides high-quality tiles that are available in absolutely gorgeous colors and have the added benefit of being constructed in Italy. Novabell is another terrific manufacturer that offers glass tiles that are consistently produced with tremendously excellent craftsmanship. These tiles are obtainable in an assortment of colors and contours.
American Olean is another fine choice in brands as this company has a wonderful selection of top-shelf glass tiles that consumers find very pleasing.
Roca Tile is a sought-after brand name that consumers trust for their renovation needs when they are seeking to craft glass tile fireplaces.
Daltile is a well-respected company due to the high-quality merchandise they offer to patrons that are also strikingly appealing. Furthermore, this manufacturer is very proud of their many environment-friendly products.
Another smart option for consumers is to deal with a wholesale distributor directly such as Happy Floors.
This awesome supplier makes a huge range of glass tiles accessible to clients as it offers so many well-respected brands of remarkable tiles from which to make selections.
Your perfect glass tile fireplace is totally within reach by doing some careful planning with an end vision in mind. When your project is completed your home will surely have that fantastic conversation piece that was once solely a fabulous idea.